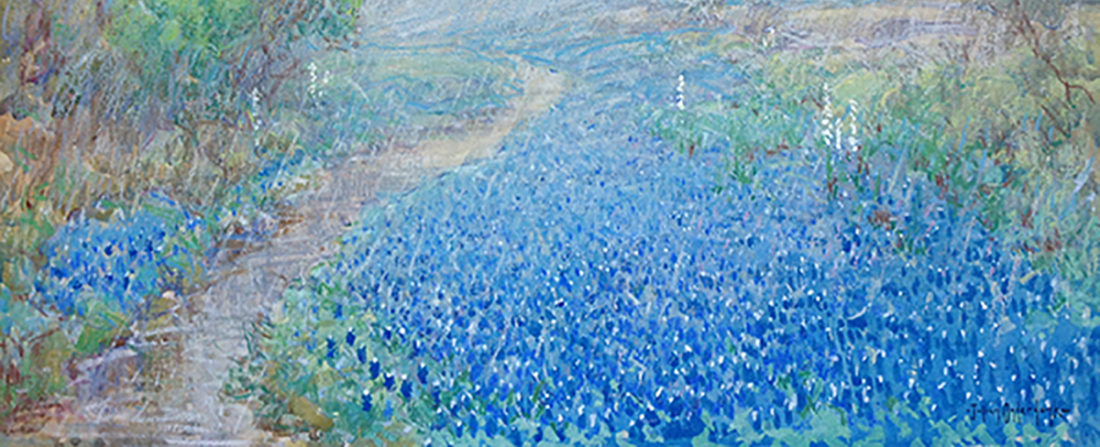 Harry Halff Fine Art Blog
Our blogs will be discussing the artists we specialize in as well as displaying some of their best works that we have shown or currently have at Harry Halff Fine Art. This weeks blog will focus on Julian Onderdonk (American, 1882-1922) and the Julian Onderdonk Catalog Raisonné we are creating in conjunction with the Museum of Fine Arts Houston. The Catalog Raisonné is scheduled for publication January of 2016, with 1237 works of art currently cataloged of which 900 are Texas subject matter, and 337 East Coast.
Julian Onderdonk was the preeminent painter of Texas in the early 20th century.  In his vibrant paintings, this native-born son captured the light and atmosphere of Central and South Texas with a particular sensitivity to the Texas landscape.  Julian's artistic lineage began with his father, the painter Robert Jenkins Onderdonk, and continued with William Merritt Chase, with whom he studied in Shinnecock, Long Island.  He enjoyed artistic recognition and popularity during his lifetime and was the first Texas artist to achieve national acclaim. Julian Onderdonk's unique ability to portray the breadth and scope of the Texas landscape under varying light continues to evoke a strong response from those who share his appreciation of the subtle beauty of the Texas Hill Country.  His lyrical and complex canvases continue to influence generations of Texas artists.