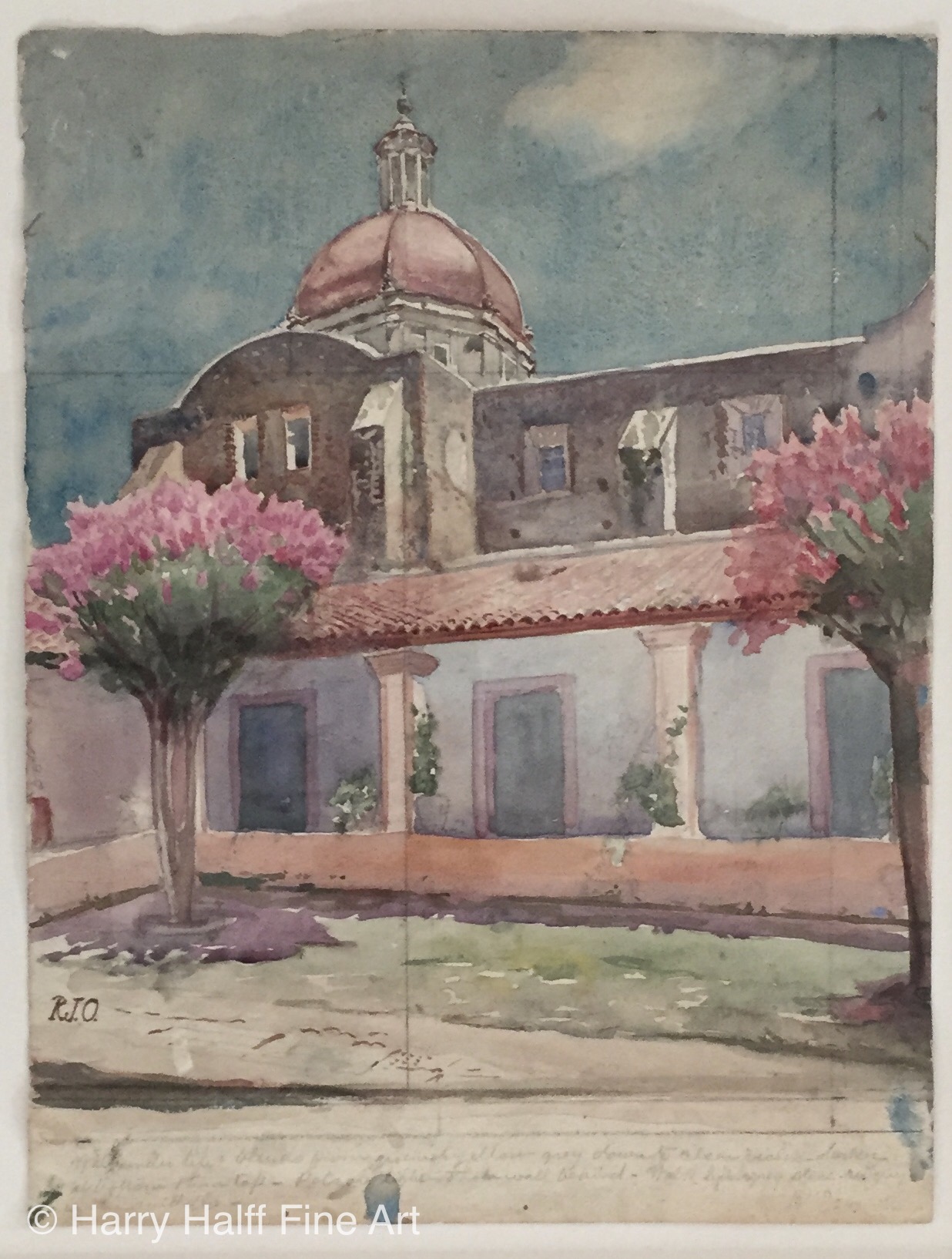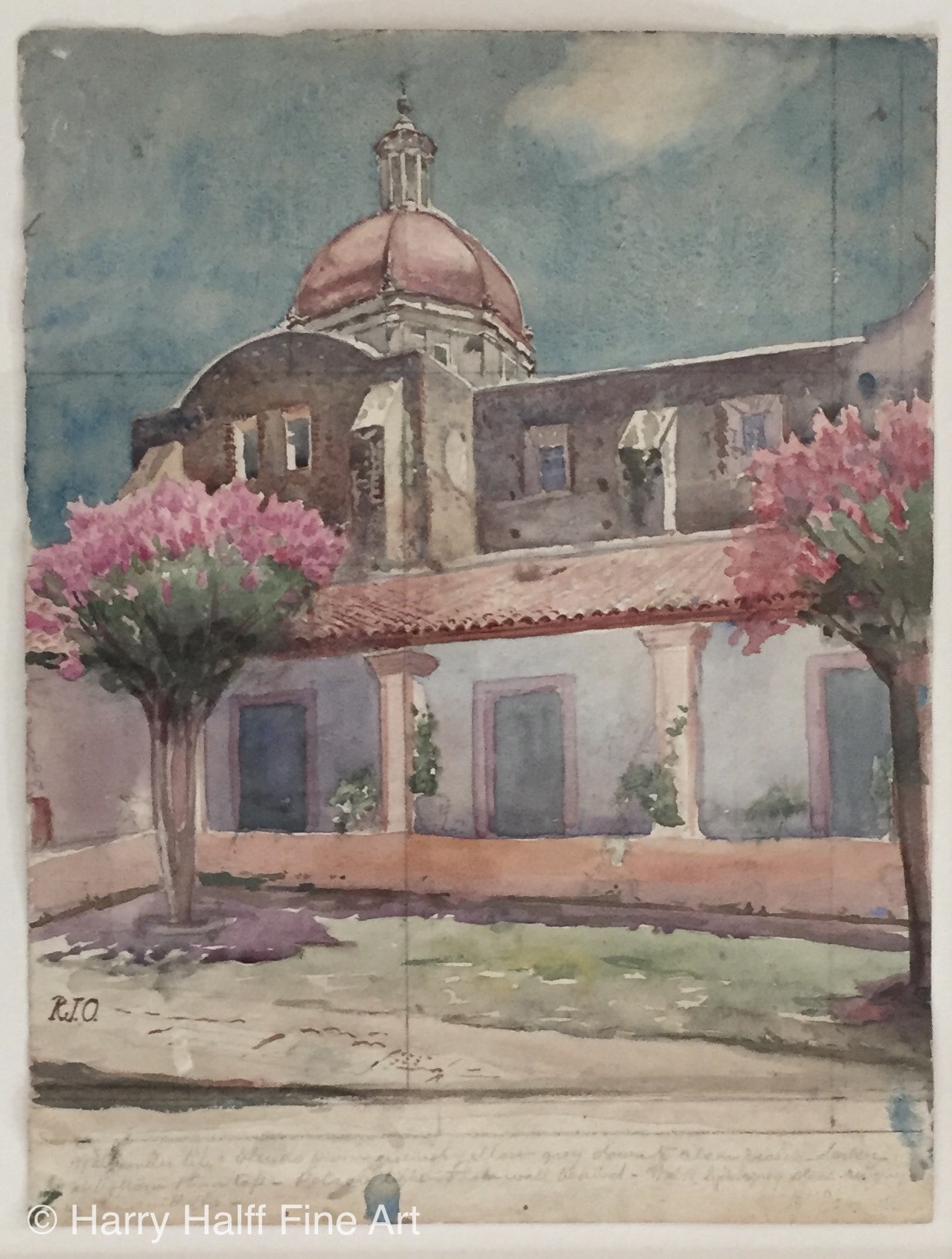 Robert Onderdonk – Catholic Sisters' Home, Mexico, 1911. Watercolor on paper, 12 x 8 3/4 inches signed l.l. with monogram, notated at bottom for colors.
*(This work is a study for a larger oil painting, which is currently owned by the Witte Museum in San Antonio, Texas.)
About Robert Onderdonk:
Robert Onderdonk (1852-1917), father of Julian Onderdonk, first came to Texas in 1879. One of his earliest influences in Texas was seeing Thomas Allen's painting of Market Plaza. He painted portraits of the well to do in San Antonio, historical Texas subjects, small local landscapes and still-lives, and genre scenes in San Antonio showing the Mexican culture.
About Harry Halff Fine Art:
Located in San Antonio, Texas, the gallery has been dealing in fine art for over 30 years. Buying and selling 19th century American paintings with an emphasis on Early Texas Art is what we specialize in. We purchase and sell paintings by Julian Onderdonk, Robert Onderdonk, Jose Arpa, Theodore Gentilz, Hermann Lungkwitz, Mary Bonner, Thomas Allen Julius Stockfletch and other pre-1930 artists working in Texas.
---