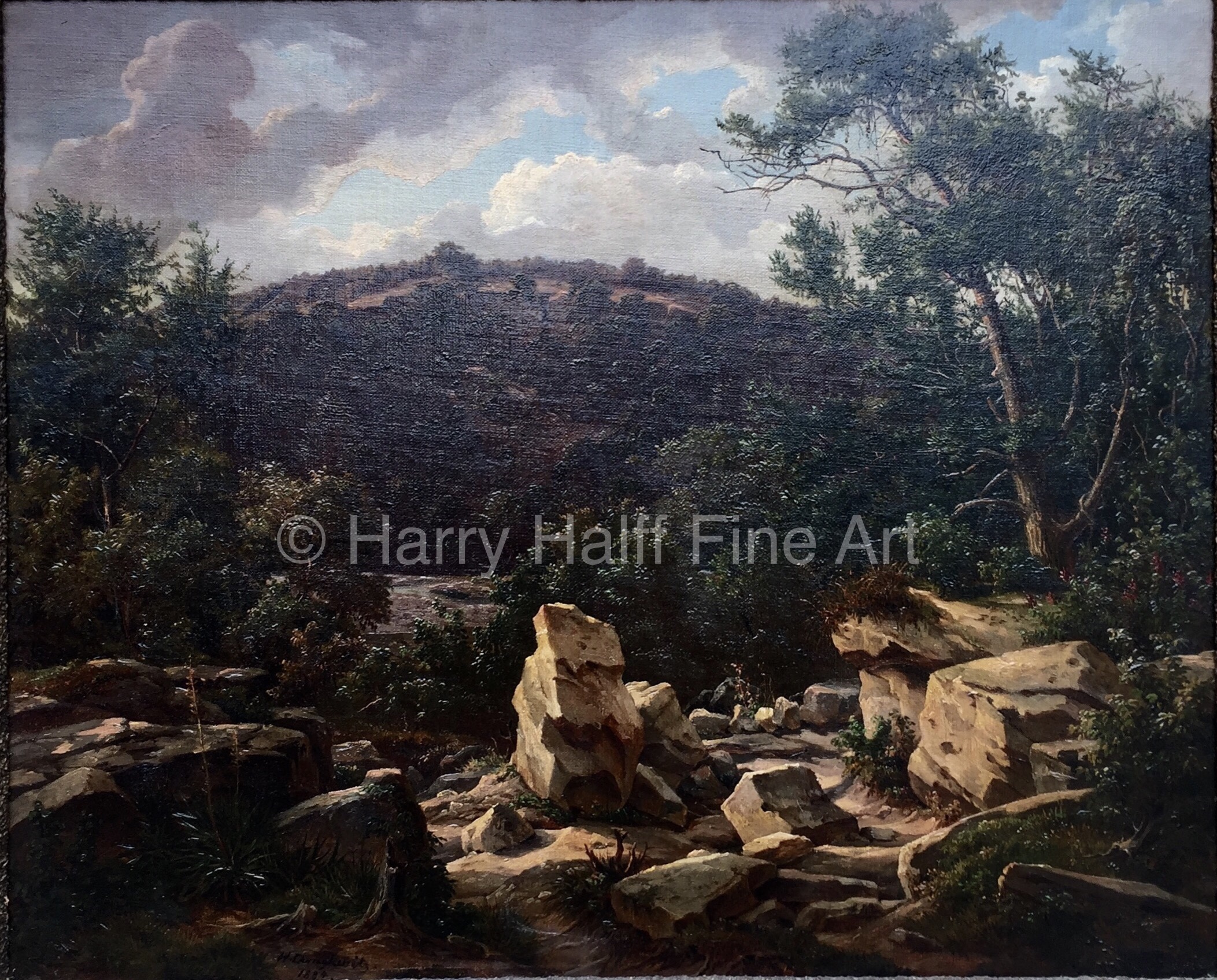 Hermann Lungkwitz – Looking Across the Shoals (Click image to enlarge)
About Hermann Lungkwitz:
Hermann Lungkwitz (1813-1891) arrived in the hill country of Texas in 1851 with his brother–in-law Richard Petri; two academically trained artists who wanted to settle in a new land.
He is best remembered for his views of the Hill Country and San Antonio, which are among the most attractive and detailed paintings from the 19th century in Texas. The academic training he received in Dresden in the 1840's separated him from other artists working at that time in Texas.  His paintings show a clear even light throughout, with excellent draftsmanship.
About Harry Halff Fine Art:
Harry Halff has been dealing in fine art for over 30 years. Located in San Antonio, Texas, the gallery specializes in buying and selling 19th century American paintings with an emphasis on Early Texas Art. We purchase and sell paintings by Julian Onderdonk, Robert Onderdonk, Jose Arpa, Theodore Gentilz, Hermann Lungkwitz, Mary Bonner, Thomas Allen Julius Stockfletch and other pre-1930 artists working in Texas.
---