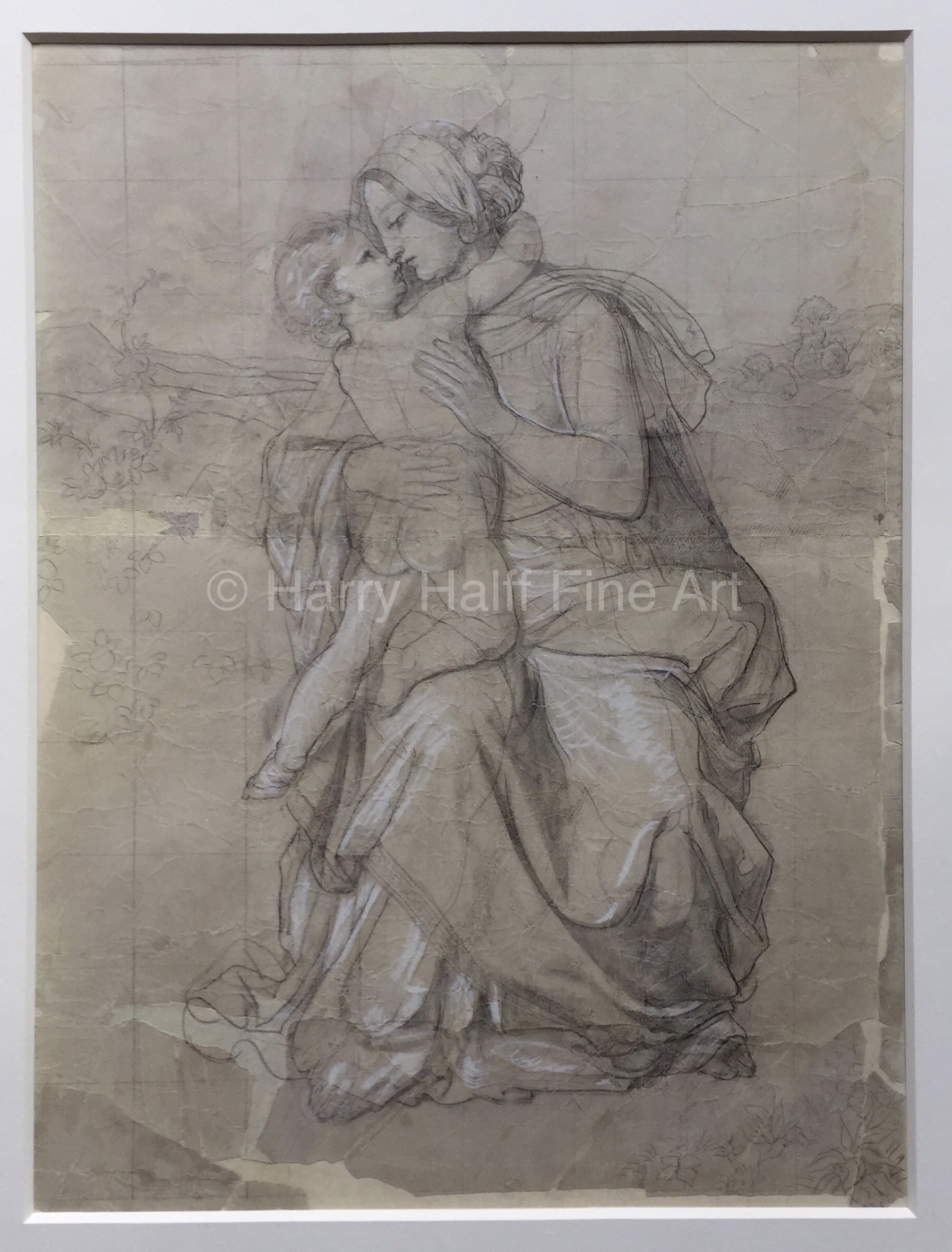 Friedrich Richard Petri – Madonna of the Roses. Sketched picture using graphite and chalk, 16 1/2 X 12 1/4.
About Friedrich Richard Petri:
Richard Petri (1824-1857) was one of the more interesting immigrant artists to live in Texas. He arrived with his family and Hermann Lungkwitz in 1851, and painted only briefly before he drowned in the Pedernales in 1857. Most of his work consists of pencil sketches. His more highly finished works were done in watercolor, and a few oils, some of which he sent some of those back to family in Germany. His artistic legacy is a realistic view of the frontier and the interaction of the German settlers with the native Indians.
About Harry Halff Fine Art:
Harry Halff has been dealing in fine art for over 30 years, initially as a private dealer in Europe, Scandinavia, and America. Harry is the Catalog Raisonne expert on Julian Onderdonk's works, and deals in 19th century American painting with an emphasis on Early Texas Art.
---
For more information or purchase information, contact us at 210.279.5200 or email.