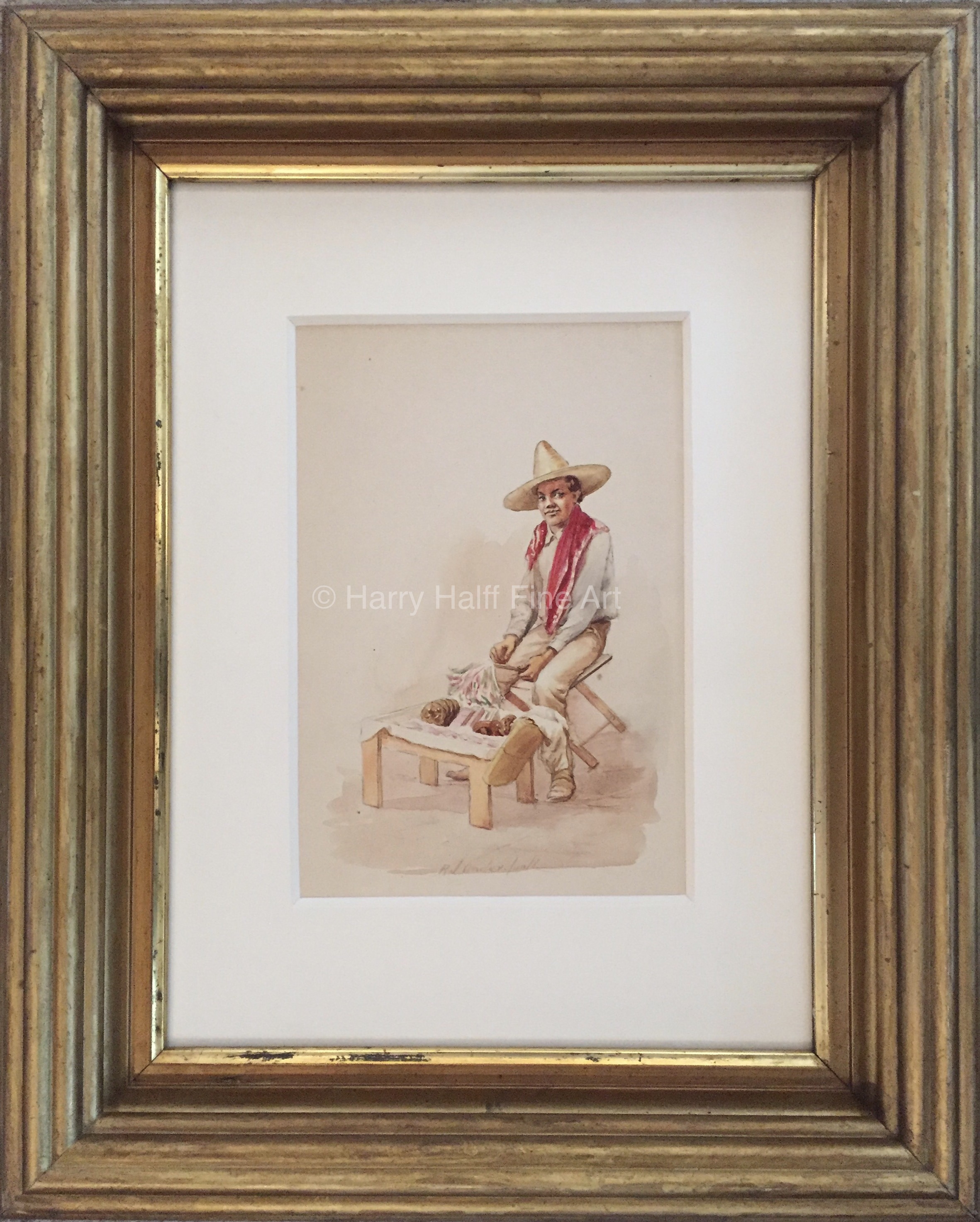 Robert Onderdonk – Melcochero. Watercolor on paper, 10″ x 7″, signed lower right. (Click image to enlarge)
About Robert Onderdonk:
Robert Onderdonk (1852-1917) first came to Texas from the east coast in 1879. One of his earliest influences in Texas was seeing Thomas Allen's painting of Market Plaza. He settled in San Antonio and was a popular teacher. He also began art clubs in both San Antonio and Dallas. He painted portraits of the well to do in San Antonio, historical Texas subjects, small local landscapes and still-lives, and genre scenes in San Antonio showing the Mexican culture. Both his son Julian and his daughter Eleanor became artists.
About Harry Halff Fine Art:
Harry Halff has been dealing in fine art for over 30 years, initially as a private dealer in Europe, Scandinavia, and America. Harry is the Catalog Raisonne expert on Julian Onderdonk's works, and deals in 19th century American painting with an emphasis on Early Texas Art.
---
For more information or purchase information, contact us at 210.279.5200 or email.