Getting to Know Jose Arpa: Personality and Personal Life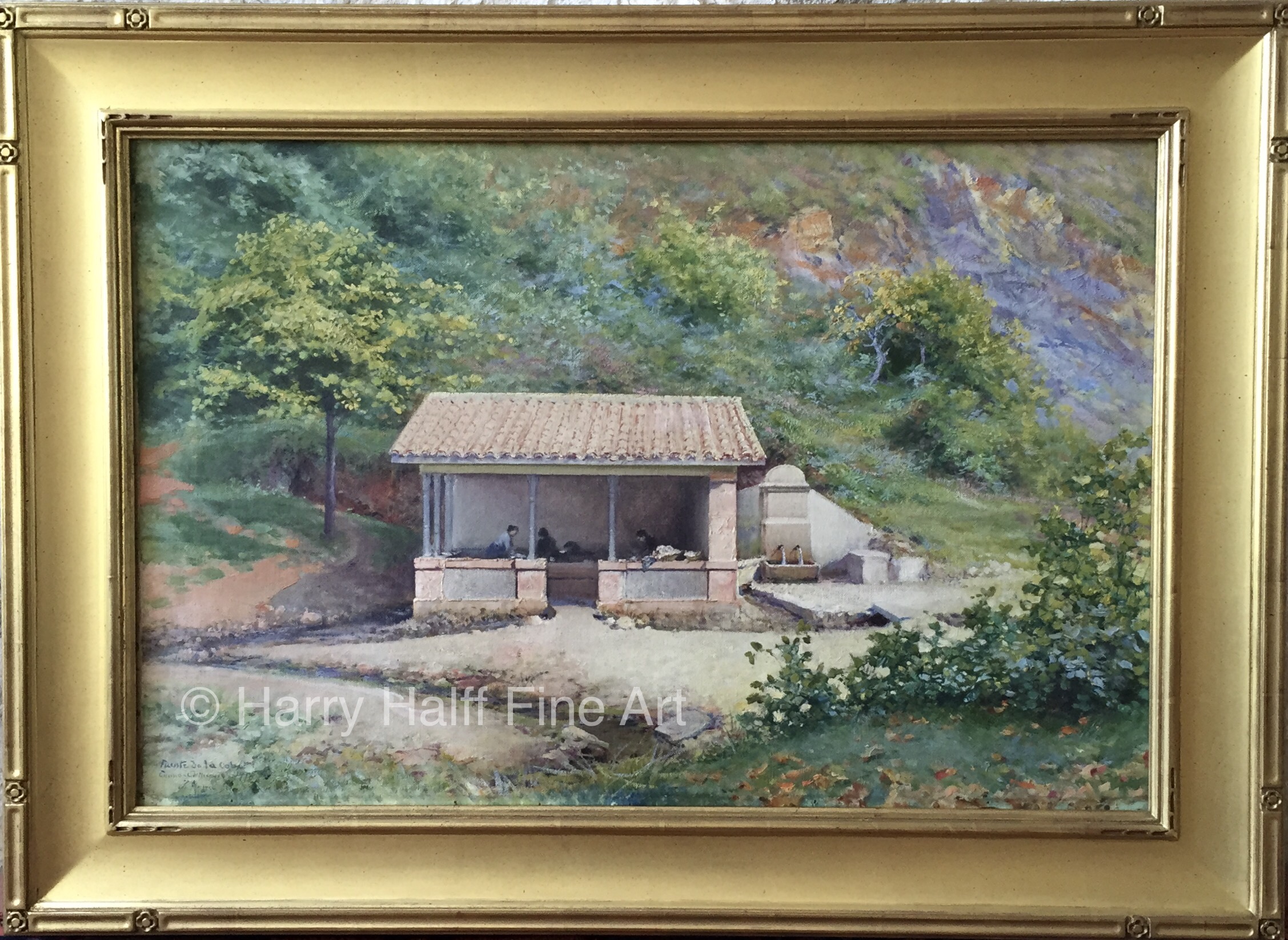 Arpa was that of a bon vivant. He had a sunny disposition and was well liked by his contemporaries. Later in life he was known by many in San Antonio as Uncle Arpa. He was a member of the Brass Mug Club with other prominent artists in San Antonio such as the Onderdonks, Ernest Raba and Charles Simmang, and was an avid fisherman. Arpa evidently did not mind raising a glass now and then, and was often seen with a pipe.
Painting Brought Arpa Joy
Photographs of Arpa show the obvious pleasure he took in his paintings and in life. When Arpa painted his self-portrait in 1900 in Puebla, Mexico, he portrayed himself as a well-dressed, successful man and used the portrait to both display his ability as an artist and establish himself socially.
From Humble Beginnings Come Great Things
Although he had come from humble origins in Sevilla, Spain, when he arrived in Mexico in 1895 at the behest of the Mexican government, he was already a successful artist and had won prizes in Spain and exhibited internationally.
Befriending Robert Onderdonk
He found patrons in an Asturian family living in Mexico, the Quijano y Riveros, and through their friendship traveled to San Antonio in 1899. It was there that he joined the artistic circle of Robert Onderdonk and the photographer Ernest Raba, and became friends with the prominent Guenther family.
Arpa's Travels
Arpa traveled and painted in Mexico, Texas, Arizona, and Spain between 1895 and 1931, before he returned to Spain permanently. During his time in the Americas he founded an art school in San Antonio and exhibited throughout Mexico and the United States. He won many awards including three categories in the Dais Competition in San Antonio in 1927, 1928, and 1929. The Davis Competition award was the highest purchase prize in the United States at that time. Jose Arpa is represented in numerous museums in Texas and Spain.
To see works currently available for sale by Jose Arpa, click here.